Today, I attended a sermon by pastor Craig Smith. The sermon was about how an omnibenevolent and omnipotent God can allow evil? Here is a quick summary of the message. If you want to see the message, go
https://www.missionhills.org/messages/
, but the message will probably not be posted for a few days.
Anyways...
First, how do we define evil? There are several definitions of evil. Let me know which one you agree with in the poll. The first definition is the opposite of good, which is a true, but also circular definition, and asks the question "What is good?". Saying that evil is anything unpleasant doesn't make sense because sometimes things that feel unpleasant are actually good in the long run. If evil is anything that society believes is evil, then if society were to flip an essential moral belief, such as common in totalitarian countries, such as Nazi Germany, then all morality will be altered. If evil is anything evolutionarily disadvantageous, then, altruistic behavior would still occur, as shown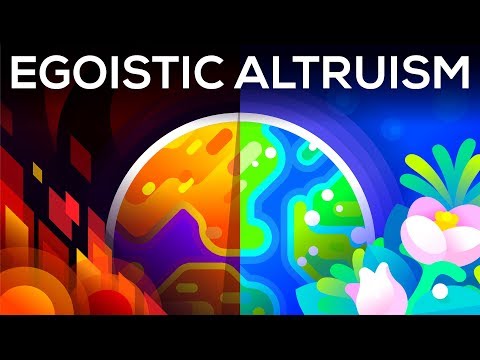 and it is a reasonable explanation. However, none of these explanations say that good and evil are absolute rather than relative. Objective morality requires God.
Good is whatever is God-like and evil is whatever is not God-like.
Anyway, why does God allow evil? Free will. If we had no choice whether or not to serve God, we would be like robots. God does not want robots; he wants a relationship by choice. A choice to do good and a choice to do evil. After we experience the bad consequences on Earth, we will be able to always choose good in heaven.
So that's the sermon. Now I'll add my own comments based off of the Wikipedia page about the problem of evil.
One objection is that one's free will imposes on another's free will in many cases, such as in major atrocities. Why would God do nothing in case of murder? Well, what would you expect God to do?
Another objection is that God could have made it impossible or very unpleasant to harm others. Impossible to harm others is no longer free will, while making it unpleasant to harm others is the job of one's conscience.
Yet another objection is natural evils, evils which exist and are not caused by humans. However, I would argue that they were caused by the fall of man or are trials from God intending to make us more faithful.
By the time you read this, the sermon may be online. Or it may not be. It's called the Problem of God and Evil.